TEDxLeuvenSalon - The Next Roaring 20s (in VR)
TEDxLeuvenSalon - The Next Roaring 20s (in VR)
We have been working tirelessly to create a brand new event that we can welcome you to safely and responsibly. And now, we at TEDxLeuven are
proud to unveil this latest creation: The Next Roaring 20's! To ensure the safety of our attendees during the ongoing global crisis, this event will
be hosted online. If you are a holder of tickets to our postponed event, "Intelligence, Artificial of Human", you will be able to attend this new online
event free of charge on top of your access to the upcoming physical event. Sales for new tickets to "The Next Roaring 20's" will open in the near future.

This event will be held entirely in virtual reality through the MootUp platform! All you need is a web browser, but if you have a VR headset, you can use
it too! No installation is required, just click the link and go! Just like a physical event, you will be able to talk to other people, visit digital booths and more!

We have entered the new decade, this past year, with a great many problems. And while it sure is troublesome, it is not completely unprecedented.
A lot of hot topics from today's world have shaken our society before. A century ago, the world experienced a decade of change, prosperity, turmoil
and recovery. And we call this era The Roaring 20's. During this new TEDxLeuven event, we will take a look into our possible future by drawing
parallels with the past, to this special and turbulent era. Our expert speakers will touch on subjects like global health, equality movements,
populism and more.

Keep a close eye on our Facebook, Twitter pages or subscribe to our mailing list to stay up to date!

We hope to welcome you soon!


Practical details
Date: 12 December 2020
Doors open: 19:00 (CET)
Start of talks: 19:30 (CET)
Program (CET time)
19:00 - Doors open
19:30 - Welcome
19:45 - Johan Neyts - COVID19, 102 years after the Spanish flu
19:55 - James Veitch - This is what happens when you reply to spam email
20:05 - Chin Lin Pang - From rhetoric to reality? The quest of Chinese females for self-realization
20:20 - Break
20:55 - Anton Jäger - Back to the Future: The Alternative Twenties
20:15 - Rich Benjamin - My road trip through the whitest towns in America
21:30 - Allison Duettmann - Existential hope, why more is possible and how now is the time to get it
21:45 - Closing remarks
21:50 - Networking
23:00 - Event end
Joining the event
Speakers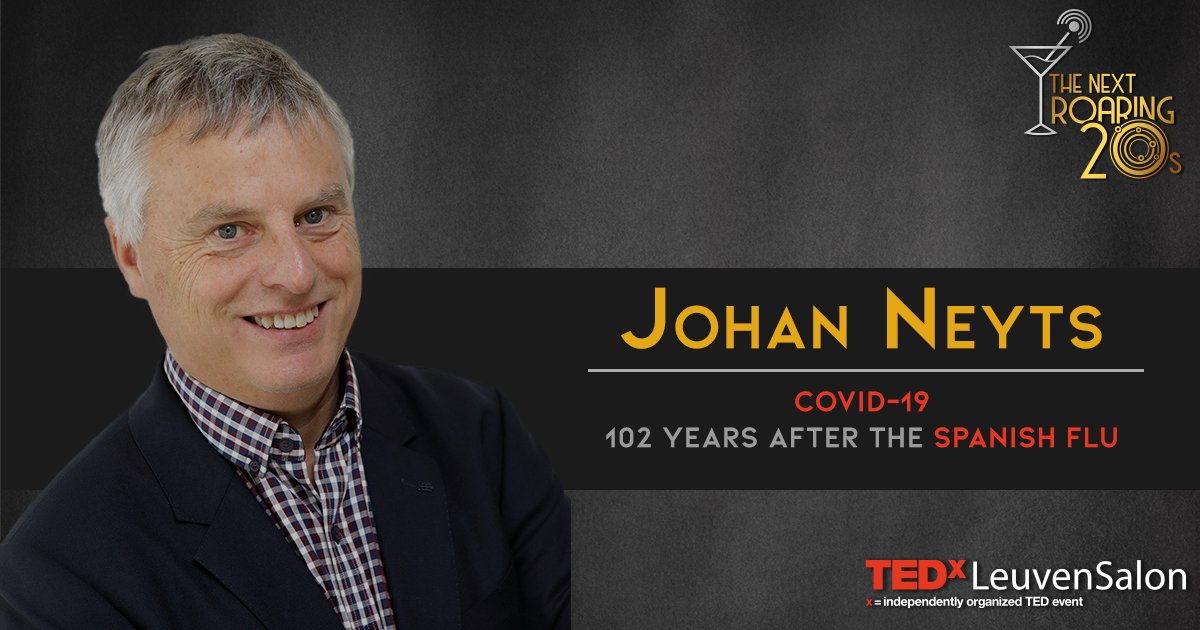 Johan is a professor of Virology at the University of Leuven. His medical teachings are well known, and his lab has long-standing
expertise in strategies and drugs against many viral infections. They're closely involved in the fight against COVID-19. The team
recently created a potent vaccine candidate against the virus. Johan himself is also an experienced public speaker. You can see
him regularly in medical related news.
COVID19 has thoroughly ravished the world. Just as the Spanish flu did over 100 years ago. How are these two diseases similar
and different? How can we avoid such outbreaks before they happen? Johan will give us scientific answers and a professional's
view of the future.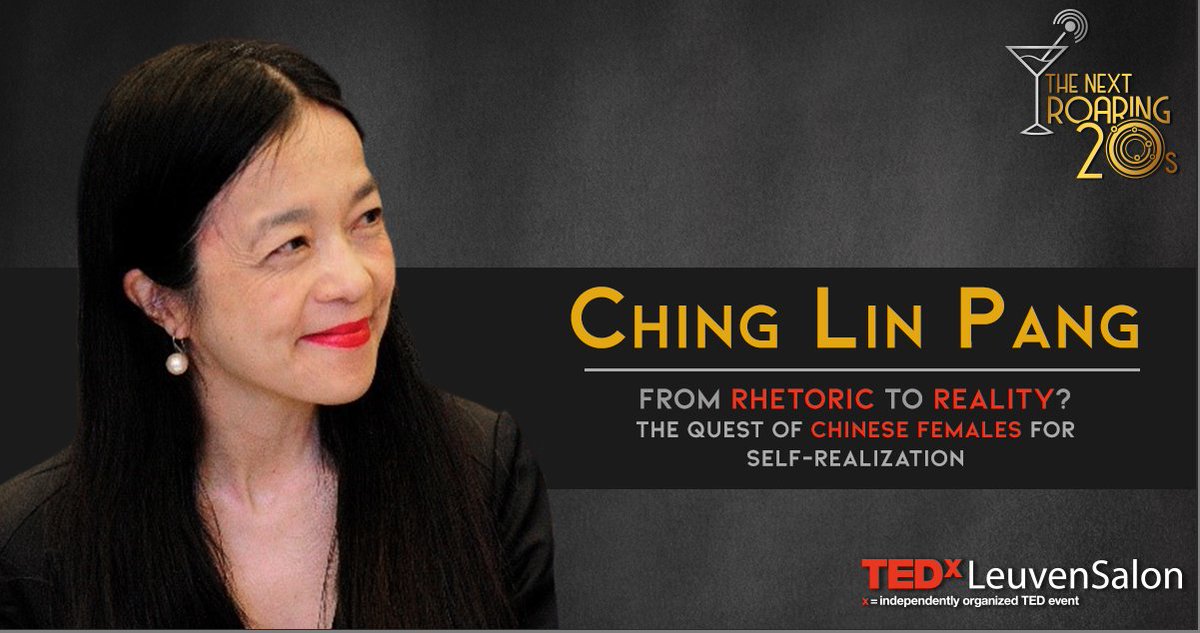 Professor Ching Lin Pang is a philologist, political scientist and anthropologist. Working with the University of Antwerp and KU Leuven, she is
an expert on transnational relations, mobilities and identities in China and the EU. As an associate professor at UAntwerp, she is the head of the
Chinese culture and language departments. At KU Leuven, she teaches about China's and global politics.
Professor Pang promotes research cooperation to create a better understanding of eastern culture. In her talk, she will explain the evolution of
gender roles of Chinese women from different generations.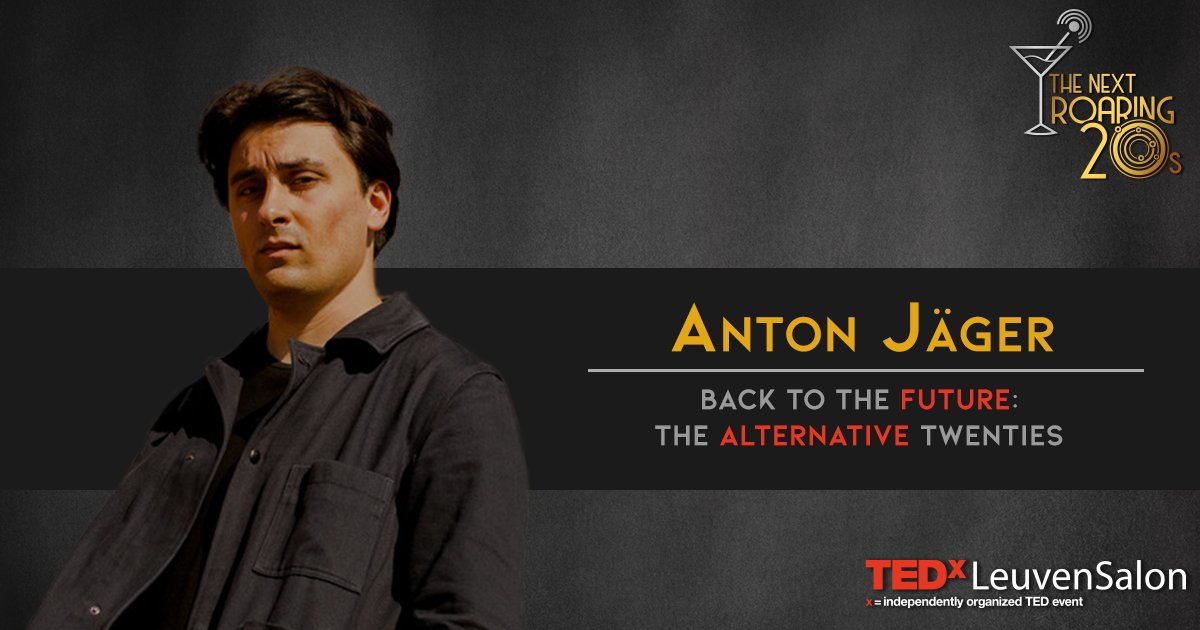 What will the future of politics looks like? The 1920's and today might just be perfect parallels to help us understand what's to come.
Anton Jäger will guide us through this mystery. Anton has a PhD in History and a Master in Philosophy. He researches the history of
political thought and theory. He has taught history, politics and sociology at the Universities of Cambridge, London, Yale and Brussels.
He is currently writing books about basic income and populism.
Are we all headed back to the 1920's? Since the Brexit and Trump votes in 2016, a return to the dark days seems a possibility. But though
there are similarities, there are also many differences. If we want to understand the coming years, the 1920's might be a useful contrast
instead of an example. In this sense, our next twenties might be exactly that: ours.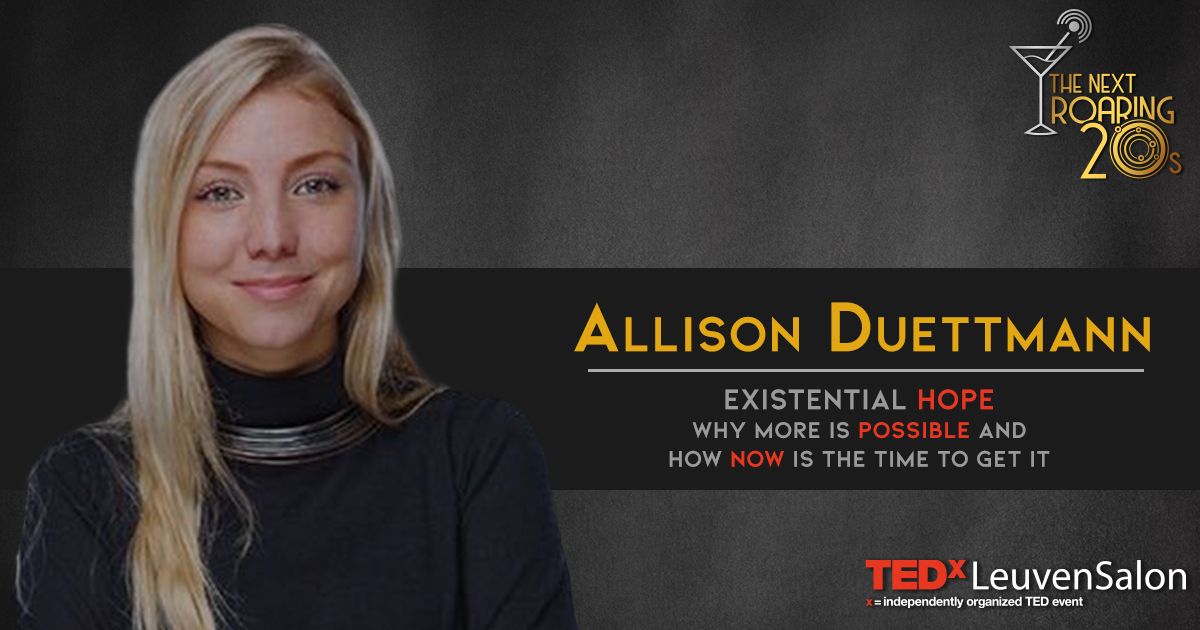 Allison is a philosophy & public policy expert and the president of Foresight Institute. They aim to advance crucial technologies to improve our life
long-term. She has spoken on existential hope, health improvement and AI coordination. Her talks have been admired at the Wall Street Journal,
The World Economic Forum, Effective Altruism Global and more. You can find a great community with an optimistic long-term vision for the
future at
Existentialhope.com
Ambitious futures seem tricky, at the moment. But Allison will give us her take on how we can turn a catastrophe into existential hope. She will
review a few opportunities to transform our governance, coordination and sense-making that got surfaced in the crisis. So we can look
to a more optimistic future.